Swimming lessons are back!
Aquatics Learn to Swim, Swimming Lessons
Swimming lessons are back - keep practicing your swimming with us!
Swimming lessons are back, and we are so excited to have our GOwim superstars in-Centre again! Now that our doors are open, we are here to rebuild our swimming skills as soon as possible in a COVID-safe environment.

You will notice some changes in our centre, and in our swimming lessons as we return in stage restrictions setting.

How we are working to keep us all safe:
No equipment will be used for the first 5 minutes of each class to ensure adequate cleaning from the previous class.
Teachers have been retrained to use minimal contact where possible.
All teachers have undertaken Infection control training.
All students and members must sign in at reception upon entry.
Parents can attend to watch lessons but we ask you to limit the number to 1 caregiver at a time.
After lesson swimming will not be available at this time due to capacity restrictions.
You will see a Hygiene Officer on deck during lesson times
We have moved our chairs and benches following social distancing rules.
You will notice Sanitisation stations throughout the pool deck and the centre.
We are undertaking extra cleaning of facilities and equipment.
You will notice a separate entry and exit points for lessons where applicable
Please remember, if you or your little swimmer are feeling unwell, or if you have come into contact in the proceeding 14 days with any confirmed cases of COVID-19 do not attend the Centre or the lesson.
Safety tips
Unfortunately, we missed out on some of our swimming lessons during state COVID-19 closures.

In addition, Royal Life Saving Australia found that, in 2019 drowning risks have increased at home (RLS, 2019). That being said, we're here to provide additional and continued swimming safety tips to make sure we all stay as safe as possible all the time!
Safety Tip
Tip upside down and empty wading pools, buckets, tubs, pots and anything that may hold water, including after rainfall because small amounts of water can also be dangerous.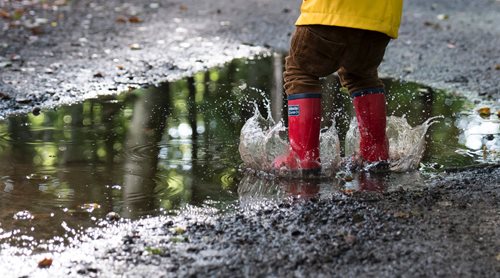 Image source: Unsplash.com
GOswim Exercises and Practices
This week we're practicing backstroke and floating skills! Check out our videos below that you can practice helping keep up your GOswim skills.
Floating on your back

This one is for our infants. Please note, an adult should always be actively guiding and supervising all swim school bath activities. Check out our BACK FLOATING video above.
Try practicing this relaxing skill in the comfort of the home bath! Can you float and count to 5? For more tips and tricks, all of our helpful hints videos are on our YouTube Channel.

Check out our backstroke kick with kick board video.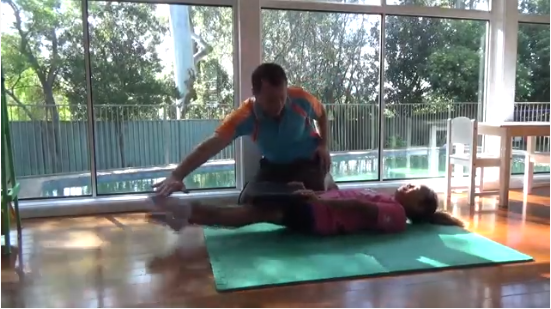 This practice exercise can be done by our swimmers in the Jellyfish levels and up. A kick board helps to keep a swimmer's body in the correct position. The stronger your kick technique the more propulsion you will achieve.
We suggest practising your backstroke kick for at least 30 seconds with a ten second break over three repetitions. If you feel like doing more, go for it!

DO GOOD. FEEL GOOD. LOOK GOOD - 20% OFF ZOGGS
We are excited to offer all our members, an exclusive offer from our Swimwear partner Zoggs.
Receive 20% OFF all full price swimwear, goggles, equipment & water confidence at Zoggs.com.au.

Simply enter the code below at checkout. The offer is valid until 31st July 2020.

Go to zoggs.com.au

Enter the code: ZOGGS20

Ps. Did you know that Zoggs Swimwear is made from a fabric that uses recycled plastic bottles? Plus, it is 100% chlorine proof available in Adults, Junior and Kids size swimwear.

Staying-safe and up-to date
We would like to thank you for sticking with us through these uncertain times!

Please make sure you follow our centre on our website and social media for all up-to-date information regarding opening information and additional safety measures in place our GOswim superstars.

Stay up-to-date with our blog and social media for:
Additional GOswim skill videos
Fun GOswim games and activities
Safety tips
Lessons updates and important information
Join us in stopping the spread of COVID-19! Download COVIDSafe, an app from the Australian Government. https://covidsafe.gov.au

Find all national and state COVID-19 updates here: https://www.health.gov.au/news/health-alerts/novel-coronavirus-2019-ncov-health-alert

See you in-Centre soon,

The GOswim team
References
2019 National Drowning Report. Accessed July 2020, https://www.royallifesaving.com.au/__data/assets/pdf_file/0003/25833/rlssa-ndr-2019-digital.pdf.