Keep Active this School Holidays
Health & Fitness Things To See & Do
School holidays bring the perfect opportunity to spend some time together as a family, with restrictions rising again the usual holiday activities may be unavailable, so here are some fun back yard and local school holiday outdoor activities the whole family can enjoy.

Go for a Hike with Family
Going out for a hike is a brilliant way to spend time together and be active at the same time. Consider everyone's fitness level and pick a trail that suits all. A great local option is 3.2km Green Corps Loop, the 600m return walk to the viewing platform or the 1.1km river walk.
Located at Heuston look out, Mason Dieu which hosts a beautiful view, play equipment, picnic benches and a bathroom amenity. The first 600m is a steep descent down to river level where you follow the trail left, this will take for a scenic walk along the Hunter River and back up to the road. To continue the loop, follow to road to the top of the hill and through a double gate on the left which leads back to the carpark or return along the river for the out and back variant of the walk.

Why not go for a walk and return for a picnic!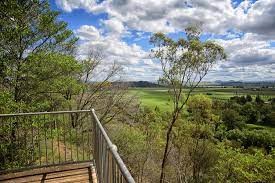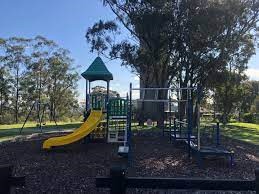 Lake St Clair
Lake St Clair is nestled among the undulating hills at the foot of Mount Royal Range, approximately 30 minutes north of Singleton. The lake provides a premium outdoor leisure facility. Swimming, sailing, water skiing, camping, and fishing are only a few of the popular activities enjoyed on the lake.
Lake St Clair is nestled among the undulating hills at the foot of Mount Royal Range, approximately 30 minutes north of Singleton. The lake provides a premium outdoor leisure facility. Swimming, sailing, water skiing, camping, and fishing are only a few of the popular activities enjoyed on the lake.
For the keen fishermen, Lake St Clair has been stocked with Bass, Golden and Sliver Perch and Catfish. The restocking of fish into the lake by the New South Wales State Fisheries and local fishing clubs is ongoing.
The foreshores of Lake St Clair provide attractive areas for picnicking and barbecues, and the road following the eastern shoreline on Carrowbrook Road is a particularly scenic drive.
Powered sites and bush camping, electric and wood fired barbecues, hot showers, toilets, boat ramp, entry and camping fees apply. Bookings are essential for powered sites and camping.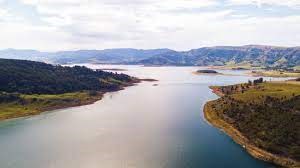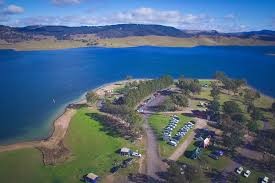 Visit your local National Park
Travelling further afield Mt Royal National Park makes for an excellent day trip for some fresh air and beautiful scenery. Heading out past lake Saint Clair on Carrowbrook Rd turning left onto Mount Royal Rd will take you to Mount Royal National Park.
Callicoma Hill eco cabins gives you the opportunity to have a peaceful private and relaxing getaway with your family if you wish to stay the night. If an overnight trip is not what you are after Callicoma Hill also offer guided bush walks. Head to their website to check that out https://www.calli.com.au/hunter-region-bushwalks.
Heading up past Callicoma hill along a 4x4 recommended road will take you to Youngsville picnic area which hosts toilet amenities, BBQs and picnic tables. There are a few bushwalk options here including the incredible Careys Peak walk. By following the track from Youngville picnic area it is a two-hour return walk at best in fine weather with some climbing and magnificent views. REMEMBER at 1500m above sea level it can get extremely cold, there is no phone service in Mt Royal National Park so ensure you do your own research into the area before heading up there!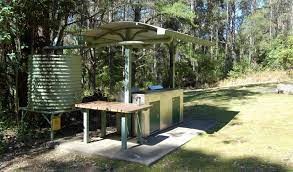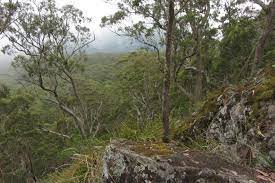 Stay at home activities
If heading out and away from home is not an option for you then you are in luck. Not all outdoor activities need to be done away from home! Backyard adventuring can be just as exciting! Here are some simple activities with a few resources to bring all day entertainment.
Colour Match: Paint colour cards from Hardware stores, coloured pencils or paper make a great start to this activity. The grab a few various colours and take to the backyard and begin your hunt! The goal is to explore to find pieces of nature that match your colours. Whilst being a fun challenge we are discovering all the small things in you yard that have potentially never taken notice of.
The Texture Scavenger hunt: While Colour Match allowed us to take note of the colours in our yard, the Texture Hunt will allow us to explore with our sense of touch. The goal is to find something in your backyard that is:
Soft, Wet, Hard, Smooth, Hairy, Spikey, Bumpy, Dry, Thin, Thick, Round, Square, Bendy, Rough. There is a few to start, get creative add more and have fun!
Bust out the Chalk! Hopscotch for the younger kids or even make your own Ninja Warrior course! It is possible to make an obstacle course even without any obstacles. Get the chalk space out some circles the kids must jump from one to the other, a long skinny rectangle can be a balance beam. Get creative, make it a challenge or even better get the parents to get involved, if a foot goes outside the chalk, it is a restart!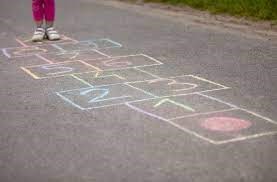 The best way to top off a day outdoors is, in my opinion sitting around a campfire. If the sky is clear cast yours up to the stars, find the southern cross, do you know how to find south from the Southern cross? If you do teach it to those around, you. If not take some time to learn. Do you know any constellations or where the other planets are positioned? Star gaze for shooting stars or satellites. Star gazing is best enjoyed whilst eating some Damper! Simply add Self Raising Flower, sprinkle of Salt and some Water. Kneed until you get the consistency of playdoh, put it in a camp oven if you have one, wrap it in foil or even roll it into a sausage shape and wrap it around a stick. Put the camp oven or foil in the coal or cook the damper on the stick like a marshmallow. Leave it for a while, once done remove from the fire (Careful it will be hot!) add some honey or butter and enjoy!
Just remember, what ever you do choose to do during the school holidays whether that be going walking, exploring national parks or staying home doing back yard adventuring, cooking or star gazing do it as a family, enjoy your time together and have fun.